Microsoft Office365 is a service that, among many other functions, hosts the institutional email accounts of CESPU students, teachers and employees.
Through the Office365 Portal, you can access:
Institutional E-mail (Outlook);
Online Office Tools (Word, Excel, Powerpoint…);
It is also possible, also from the Portal, to download and install the latest Office applications, duly licensed.
The installation method is relatively simple. These steps must be followed:
1 – Access office365.cespu.pt and authenticate yourself, using your institutional account. The initial screen should look like the following: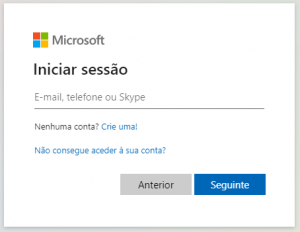 2 – After logging in you should select, in the upper right corner, "Install Office" and then "Office 365 Applications"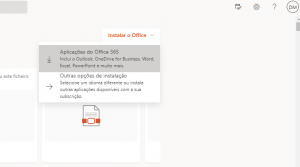 3 – After completing the steps above, the download will start and so on Once that finishes, you just need to open the downloaded file and the installation will run automatically.